BranchTrack Classes are available to you from Your simulations dashboard. Click on Classes at the top of your dashboard to enter this part of your account.

Click Start a new class to create a new Class. You will be able to modify the following options for your new class.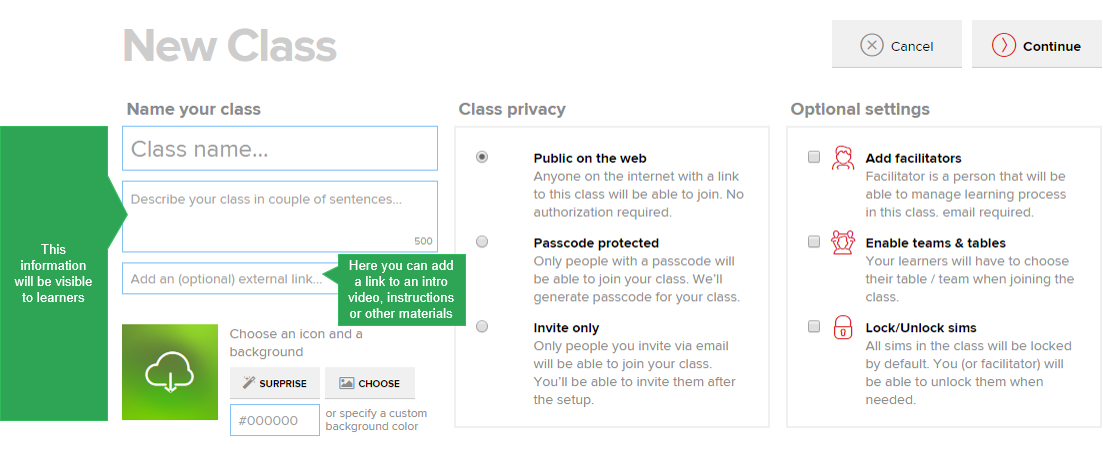 You can edit these options later by clicking the Settings icon

on the dashboard of your Class.
Once you have started creating your Class, you will be given the option to add sims from Your simulations to the Class by clicking the checkbox next to the sim's card and clicking Save.

You can also add and remove sims to your Class later by clicking Add

on your Class dashboard.