Once you've logged in to BranchTrack, you can view your account and all the options connected to it by clicking the menu button
.
Profile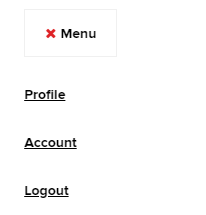 To edit your profile information (first name, last name, organization, job title, country, phone number) and upload your profile picture, go to Profile. Click Save/Change and all changes will be saved.
If you want to delete your account, please contact support@branchtrack.com.
Account
You can find information on subscription types here.
View your subscription type by clicking Account. Here you can also see receipts and invoices BranchTrack has issued to you, and the Teams tab.
You can increase and expand any of your account's features by writing to support@branchtrack.com, but remember that your annual fee will increase accordingly.
Teams
A Team is a group of authors that use BranchTrack together via a share project pool. You can work on simulations in teams by adding more authors licenses to your account and creating a team. Team members can be, for example, members of the same organization or independent collaborators working on an e-learning project.
You can access Team options by clicking the menu button and choosing Account. There you can add a new Team. By default one user can create only one Team.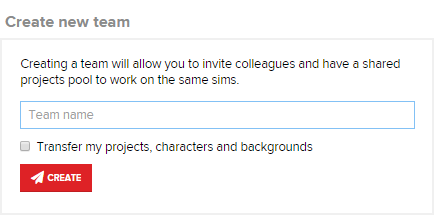 Here's how it works:
Team members are authors with their own BranchTrack accounts. To form a Team you need to start with a subscription that allows you to create Teams and purchase multiple licenses.

The number of members your Team can have depends on your subscription type – how many Authors it allows. For example, if your subscription has 3 Authors, you are one Author and can add two Authors to the Team as members.

Positions in Teams work like slots – you can remove members and add new ones at any time.

A Team allows you to share your project pool, characters, backgrounds and files. All sims are automatically shared with all contributors.

All Team members will be able to see, edit and deliver the sims in the project pool.

You can invite Team members via e-mail.

Team members will be able to use their e-mail and password to log in and also change their profile details.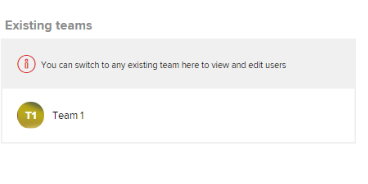 Members of your Team will use (inherit) your subscription. That means the number of sims, files etc that your subscription allows is shared among members of your team. Once you've created a Team you will have access to the Team account and your personal account. You can switch between them by clicking the menu button

and choosing a Team (or your personal profile) in Your teams. This will determine the sims you will see in Your simulations and your Account page. When the Team has been created, you will receive a prompt asking if you'd like to move all of your simulations from your personal account to the Team account.
A Team consists of members with varying roles and privileges. When you create a Team, you are automatically made Team Creator (admin), which means you have full control over the Team. You will be able to invite your collaborators via e-mail and mark them as Team Managers (admins) to allow them to add or remove team members.
Team members are classified as:
Creator – can change the roles (member to manager and back).

Manager (admin) – can invite and remove members.

Member – doesn't have any Team management privileges.
Each Team member will have their own account with access to the Team's project pool.
It is not possible to completely delete a Team on your own. You can only remove members, sims and files. If you wish to delete a Team, add more teams or modify your subscription, please contact support@branchtrack.com.