Play Session is a way to share your BranchTrack simulations with your learners and get data on how they do. You don't need an LMS nor a learning platform to gather data meaning learners don't need to sign up anywhere. The idea is to make the experience of playing/sharing the sim as easy as possible for the trainer and learner AND get data.
Think of a training session over Zoom, Webex or a similar platform, which have become a lot more common due to the COVID pandemic and travel restrictions. At some point during the session, the trainer has the option to share a Play Session link with the group in the chat. Learners access the simulation and they only need to give their name in order to play. That's it! When they are done, the trainer has access to the results of each learner who played the sim.
To start a Play Session click the Publish button and select Play Sessions.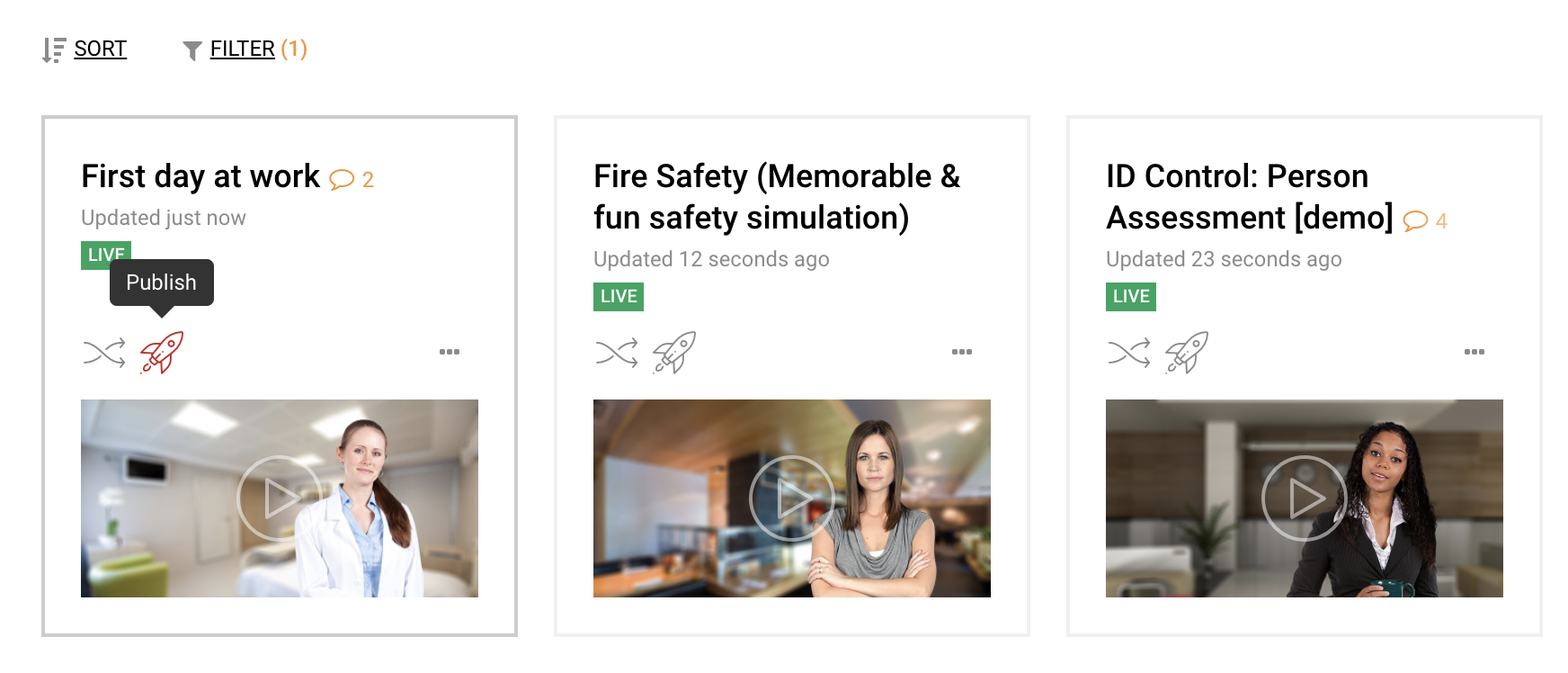 Then think of a title for your session. Once that is done you will get a link you can share. From that point on, simply share that link with your learners.

When your learners open the link they will be asked to give their name before they play.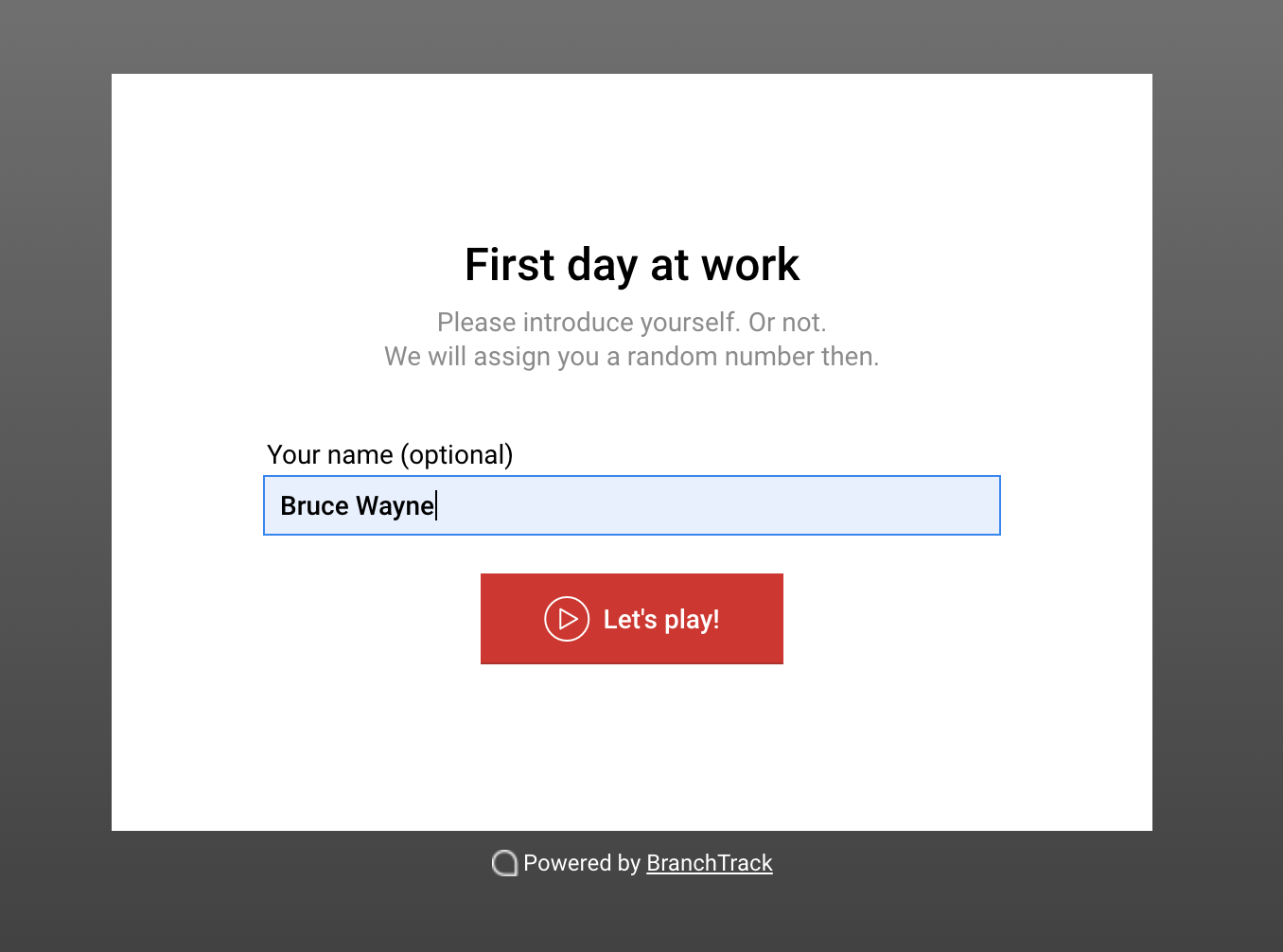 The data will be displayed for each learner who played your session. You will be able to see each learner's total points and progression in the simulation.

Your simulation may have multiple Play Sessions.