Attachment management is available to you from the sim canvas view. You can upload PDF and images (JPG, PNG, GIF) files with a file size limit of 5 MB. Audio files (MP3). Videos can be uploaded as well (MP4) with the size limit of 64 MB.
Once you've uploaded your file(s), a list of your attachments will appear. Click and drag the link icon to link the attachment to a scene of your choice. Click the icon again to unlink the attached file.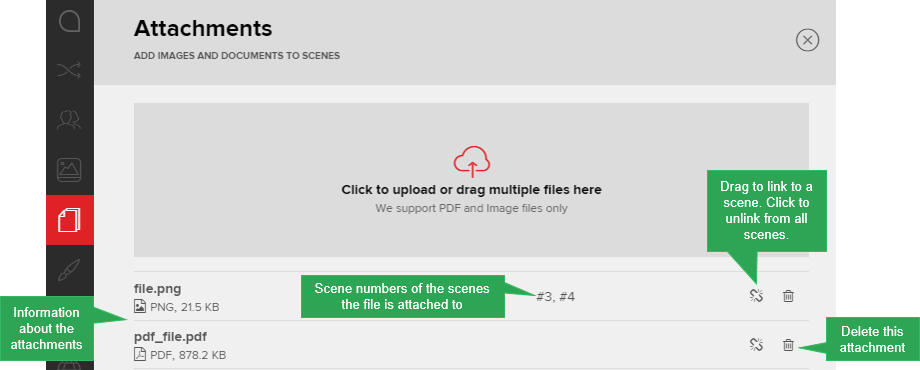 Scenes with linked files will have the attachment icon next to them. There are 3 types of icons – PDF, image, and video.

Keep in mind:
Only 1 attachment can be linked to a scene.

An attachment can be linked to multiple scenes.

Visit your Account page to check your total attachment limit.

The attachments will have the name of the file displayed. (see image below)
The attachment will appear to the learner next to the character's main text.

The attached file will open inside of the simulation with the option to open it in a new tab in the browser.